3D printing technology helps veterans stay healthy during COVID-19 and beyond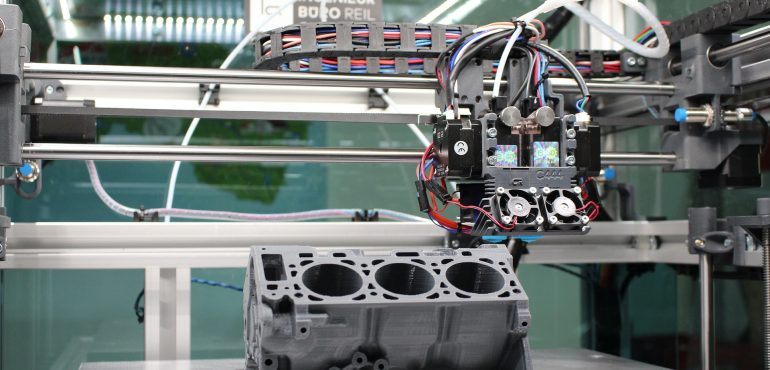 October 10, 2020
The Department of Veterans Affairs started investing in 3D printing technology years ago. Since then, they have discovered many innovative ways to incorporate 3D printing into everyday care at VA facilities. As the COVID-19 pandemic unfolds, they can use it to meet new, unforeseen challenges.
Because the VA was an early adopter of 3D printing, it has been able to quickly apply the technology in new ways to solve problems presented by the coronavirus. It has also called upon public creators and designers to help them address these highly specific and unforeseen issues.
One such campaign asked 3D printers and designers to create a mask that fits various face shapes and sizes well. The Fit to Face—Mask Design Challenge, a collaboration between the Department of Veterans Affairs and America Makes, called for submissions for new open-source mask designs that would better fit individual faces.
The protection provided by PPE items is essential for frontline workers and medical personnel, especially. The fit of a mask greatly influences effectiveness. Earlier in the pandemic PPE items were in high demand, and the one-size-fits-all nature of some of the masks, especially the ones that were produced quickly, made them insecure for many wearers. There are five generally accepted head forms that challenge participants were asked to address, including small, medium, large, long/narrow and short/wide.
Fit to Face—Mask Design Challenge submissions were fast-tracked for testing in late April and early May. The winning designs were picked and can be quickly implemented by VA facilities that already have 3D printing capabilities.
Another campaign, called the COVID-19 Maker Challenge, is a series of competitions in which engineers, makers, designers and experts on healthcare, infectious disease and other relevant fields use 3D printing to solve various problems that have arisen for medical and frontline personnel during the pandemic. Teams will compete in virtual challenges and participate in a two-day Make-a-Thon.
3D printing is beneficial under more normal circumstances at VA facilities. Now with conditions changing so quickly, the open, collaborative nature of this technology becomes critical for helping keep VA doctors, nurses, staff and patients safe and healthy.