VA Online Resources Now Easier to Access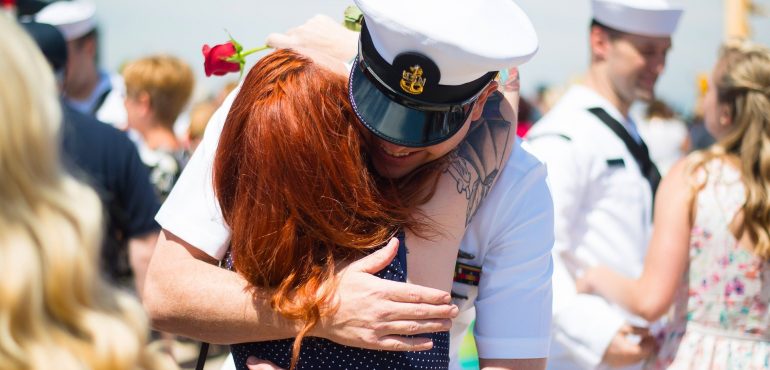 February 02, 2021
Thanks to COVID-19, organizations have had to get creative with how they reach people with the services and resources they need. The Department of Veterans Affairs is no exception. It has made its free online self-help programs available to veterans and their families on both computers and mobile devices.
The programs were developed specifically for veterans, service members and their loved ones by the VA's Office of Mental Health and Suicide Prevention.
The following courses are self-paced and free of charge. They are available at the VA Veteran training website.
Moving Forward: A course designed to teach problem-solving skills and stress management techniques that will help address adjustment issues, financial difficulties, and work and family life balance.
Parenting for Veterans: A parenting skills course to strengthen the relationship between parent and child, recently updated and improved.
Path to Better Sleep: An online tool to understand what is causing sleep issues (called Sleep Check-Up) and a course that teaches healthy sleep habits for those diagnosed with insomnia. There is also a Sleep Apnea resource page here for anyone struggling with that.
Anger and Irritability Management Skills (AIMS): A veteran- and service member-specific course that can teach ways to cope with anger and control reactions to irritating situations. It offers guided deep breathing exercises and personalized anger management plans.
Additionally, there is a brand-new app called COVID Coach, which includes education regarding the pandemic and how to cope, tools to promote self-care and emotional well-being, health and mood checks, and tracking features to see progress over time.
Veterans and service members can access these resources at any time with a computer or mobile device. VA professionals recommend that anyone who completes these courses and still struggles with mental and emotional health to speak with their VA physician. 
Have questions? Feel free to Contact Us at Legal Help For Veterans, PLLC!