New Veterans Employment Discrimination Guidance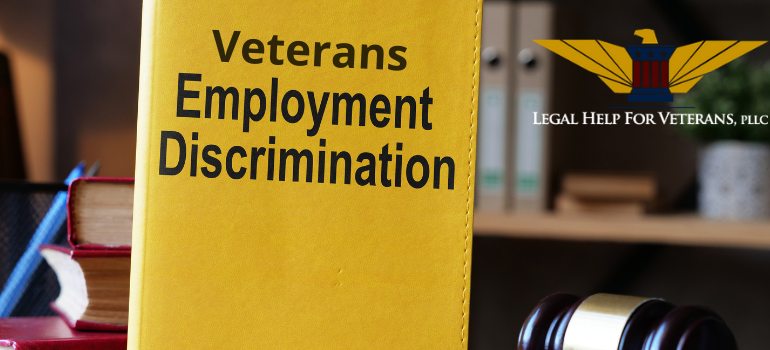 February 02, 2021
Last year, the U.S. Equal Employment Opportunity Commission (EEOC) provided new guidance related to the employment discrimination challenges that our nation's veterans face. This new guidance revises three documents that address how the Americans with Disabilities Act of 1990 (ADA) and the Uniformed Services Employment and Reemployment Rights Act (USERRA) apply to veteran employees and those employing them.
This updated guidance is crucial, considering post-9/11 veterans have suffered from higher unemployment rates than other veterans and civilians. Scholars and political experts have acknowledged that the 9/11 terrorist attacks and the subsequent wars in Iraq and Afghanistan have put many veterans in a serious employment predicament, but why?
Why Are Veterans Unemployed?
There are countless reasons why the unemployment rates of military veterans have seen growth in the past decades. One example is from the perspective of a U.S. Reserve and National Guard member, who must balance civilian employment with their military obligations, which sometimes includes combat deployments. But achieving this balance is particularly difficult for someone that experiences PTSD.
Another example of the struggles veterans face in the job-market is the general insensitivity civilians have with a veteran or veteran employee. Many veterans experience civilian employers that are insensitive or downright hostile toward their wartime experiences.
Finally, in the digital-age we are living in where media and entertainment reign supreme, there is rampant stereotyping that frequently portrays veterans in a negative or off-putting manner. Popular culture also reflects and reinforces this stereotype by regularly portraying veterans as broken or unstable in movies and television.
Combatting Veteran Employment Discrimination
If it seems like all hope is lost, we're not done yet. Thankfully, USERRA and ADA were put in place to protect our vets against employment discrimination. Under USERRA, it is unlawful for employers to discriminate against service-members based on their service.
While the ADA is enforced by the EEOC, it prohibits an employer from treating an applicant or employee unfavorably in all aspects of employment because the individual has a disability, a history of having a disability, or because the employer regards the individual as having a disability.
Takeaways from New EEOC Guidance
Any veteran with a disability that meets the ADA's definition is covered, regardless of whether the veteran's disability is service-connected.

The ADA defines an "individual with a disability" as a person who (1.) Has a physical or mental impairment that limits one or more major life activities; (2.) Has a record of such impairment; or (3.) is regarded or treated by an employer as having such an impairment, even if no substantial limitation exists.
You are considered "qualified" if you are able to meet an employer's requirements for the job, such as education, training, employment experience, skills, or licenses, and are able to perform the job's essential/fundamental duties with or without reasonable accommodation.

If a veteran has a military disability rating or disability rating from the U.S. Department of Veterans Affairs, the veteran is probably covered by the ADA.
A veteran can request a variety of reasonable accommodations for the application process or on the job, including modified equipment or devices, physical modifications to the workplace, and leave for treatment, recuperation, or training related to the veteran's disability.
After requesting a reasonable accommodation, the veteran and employer will engage in an interactive process to determine whether the veteran has a disability as defined by the ADA – when this is not obvious or already known – and identify accommodation solutions.
The ADA does not require veterans to disclose their medical condition on a job application or job interview.
What can veterans do if they feel an employer has violated the ADA by not hiring them or providing a reasonable accommodation?

Claims against a private or a state or local government employer: You must file a charge of discrimination with the EEOC. This charge must be filed by mail or in-person with the local EEOC office within 180 days from the date of the alleged violation. The 180-day filing deadline is extended to 300 days if a state or local anti-discrimination law also covers the charge. For more information on this process, Click Here.

Claims against a federal agency: If you are a federal employee or applicant and you believe that a federal agency has discriminated against you, you have a right to file a complaint. First, contact an EEO Counselor where you work or where you applied for a job. Generally, you must contact the EEO Counselor within 45 days from the day the discrimination occurred. For more information on the federal complaint process, Click Here.
VA Disability Appeals | Legal Help For Veterans, PLLC
The ADA and USERRA may seem like strong laws that are capable of governing and curbing the growing issue of veterans' employment discrimination, but this issue has been developing for a near-decade. In fact, Legal Help For Veterans, PLLC has written articles on it in the past – check those out here. However, the EEOC's recent guidance emphasizes the importance of engaging in targeted outreach to ensure that vets know about these laws and how to seek enforcement.
Likewise, the guidance stresses that employers should understand how veteran anti-discrimination laws apply. Former service-members need to know that the EEOC has designated staff in offices across the country to assist vets who may be facing disability discrimination. This updated guidance is certainly a step in the right direction, but more still needs to be done.