VA Disability Benefits For ALS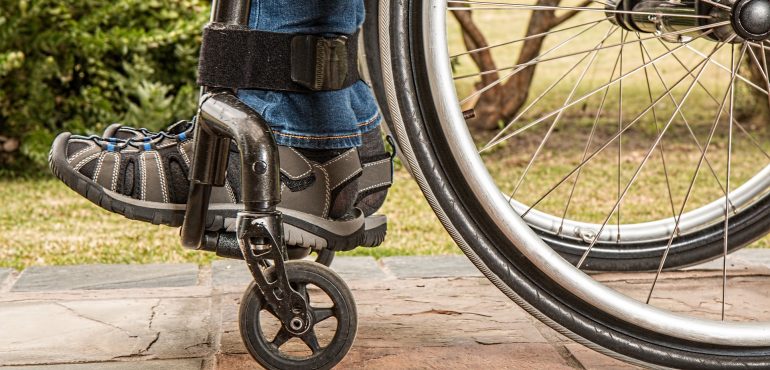 April 04, 2021
Amyotrophic Lateral Sclerosis, also known as ALS or Lou Gehrig's Disease, is a degenerative motor neuron condition that breaks down cells in the brain and spinal cord, causing loss of muscle control. When the neurons die the brain loses its ability to communicate with the muscles of the body. This makes sufferers unable to move their arms and legs, chew, swallow, speak and breathe. It is a progressive disease, meaning that the effects of the disease will get worse over time until they eventually become fatal.
ALS can be caused by genetics or triggered by environmental factors and military service seems to be one of them. No one knows what exactly about the military might cause ALS, but data shows that veterans suffer from ALS at a higher rate than those who never served.
Because of this, the Department of Veterans Affairs (VA) has classified ALS as a presumptive condition under 38 C.F.R. § 3.318. To be eligible for the presumption of a service connection, a veteran must have served for at least 90 consecutive days on active duty and have been diagnosed with ALS. It does not matter when the diagnosis was received for a service connection to be established.
There are only three disqualifying factors listed under 38 C.F.R. § 3.318. First, there cannot be affirmative evidence that the ALS was not incurred during or aggravated by active military, naval, or air service. There also cannot be affirmative evidence that the ALS was caused or worsened by the Veteran's own willful misconduct. Finally, the veteran would be disqualified from the presumption if he or she did not serve for 90 continuous days on active duty.
Veterans with presumptive service-connected ALS will receive a 100 percent Permanent and Total disability rating. This is due to the progressive degenerative nature of ALS. Because the condition has no cure and is permanent the 100 percent rating will not be reduced and could make the veteran eligible for additional benefits and compensation.
Some of the benefits available to veterans with ALS include:
Access to ALS clinics and care through VA
Special medical equipment
Disability compensation
Adaptive housing and automobile grants
If you served in the military and have later been diagnosed with ALS, you could qualify for an automatic service-connection and VA disability benefits and compensation. Contact the VA Disability Claim professionals at Legal Help for Veterans for more information.