Veterans Report Worsening Mental Health During COVID Pandemic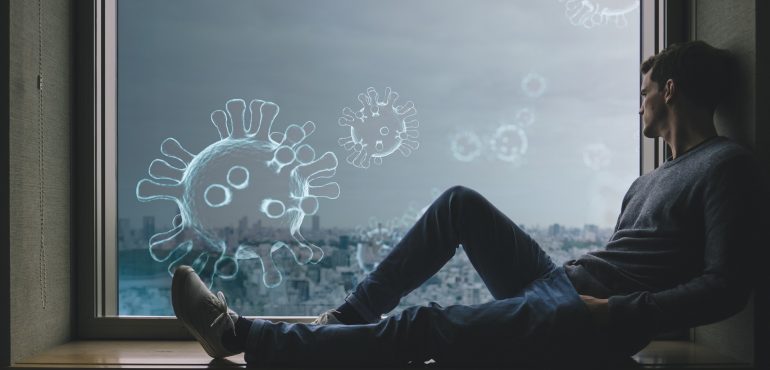 May 05, 2021
Mental health has been a struggle for many people as the world navigates the COVID-19 pandemic. However, veterans, particularly those who have PTSD, have had a challenging time coping with the last year's changes. 
Some have reported that the pandemic has presented them with new triggers. Others say it reminds them of wartime.
A survey of around 300,000 wounded post-9/11 veterans conducted last summer by the Wounded Warrior Project found that over half felt their mental health was worse than it had been in the year before. Veteran participants diagnosed with PTSD or depression were three times more likely to "face hardships" during the pandemic. Hardships were defined as declines in mental, physical or socioeconomic wellbeing.
Sixty-one percent of participants said they felt more isolated from friends and family. Forty-one percent reported difficulties finding or keeping employment, and thirty-four percent said they already had or expected to run out of money for necessities.
Other evidence supports this. Calls into the Veterans' Crisis Line increased by 15 percent in 2020 compared to 2019. Data from the Department of Veterans Affairs also showed that reports of suicidal ideation went up significantly for certain veteran demographics.
One of the biggest barriers to overcoming these alarming trends is the lack of mental health care services during shutdowns. Virtual and phone counseling appointments have helped some and have been frustrating for others. Still, VA healthcare providers have done as much as possible to increase access to these services. They have distributed more than 75,000 tablets to high-risk veterans to facilitate more virtual appointments with counselors and doctors.
If you are a veteran in crisis or concerned about one, the Veterans Crisis Line operates 24 hours a day, seven days a week. If you are in crisis, call 1-800-273-8255 and press 1.