Withdrawal Of Troops From Afghanistan Causes Complicated Feelings For Many Veterans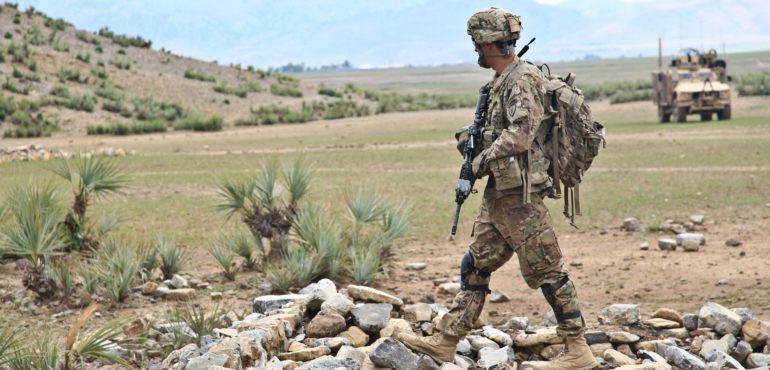 September 09, 2021
The recent withdrawal of troops from Afghanistan and the subsequent Taliban takeover has created a mental health crisis for many veterans. Calls to veteran crisis lines and other suicide-prevention resources have seen a sudden increase in calls since troops were pulled out. 
The Veterans Crisis Line, the VA-run suicide prevention hotline, has seen an increase in calls since Kabul fell to the Taliban. The day after the Taliban took Kabul, the Veterans Crisis Line received nearly a 12 percent increase in calls compared to the same day one year prior. A few days later, on August 25th, the line had a 17 percent increase in calls.
Veterans of Afghanistan and Iraq report feelings of hopelessness, grief and despair at seeing the news. Veterans from the Vietnam era have reported being triggered by the images and stories coming out of Afghanistan because they are reminiscent of their experiences in Vietnam. As a result, many say they are experiencing a reemergence or worsening of PTSD symptoms. 
The 20th anniversary of the September 11 attacks has also brought difficult feelings to the surface for some. For those who fought in the War on Terror, the culmination of these events and their constant presence in the news has awakened feelings and memories previously kept under control.
If you or a loved one are experiencing a mental health crisis, VA resources are available.
The Veterans Crisis Line – Connects veterans and service members in crisis and their families and friends with qualified, caring VA responders through a confidential toll-free hotline, online chat or text. If you are having thoughts of suicide, call 1-800-273-8255 (then PRESS 1) or visit https://www.veteranscrisisline.net. You can also send a text to 838255.
Vet Centers – Discuss how you feel with other veterans in community-based counseling centers. Call 1-877-927-8387 or find a location online.
For emergency mental health care, you can also go directly to your local VA medical center 24/7, regardless of your discharge status or enrollment in other VA health care.