Stigma Surrounding PTSD Affects All Veterans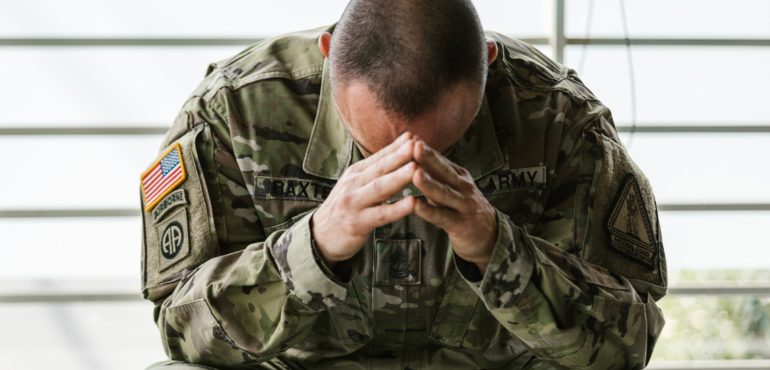 November 11, 2021
A survey commissioned by the Cohen Veterans Network found that most Americans greatly overestimate how many veterans have PTSD, showing that PTSD-related stigma affects more than just those who have PTSD.
Two-thirds of respondents to the study said they imagined that more than half of all veterans now have PTSD. The actual estimate of how many Gulf War and post- 9/11 era veterans have PTSD falls someplace between 12 and 20 percent, around one in five.
Why is this significant? Because people tend to paint all veterans with the same brush, PTSD stereotypes harm everyone. It is good that awareness of how mental health issues affect veterans is more mainstream; however, frequent depictions of veterans with severe PTSD in the media have become the assumed real-life norm. However, PTSD has a range of severities, and many people manage their symptoms well with treatment.
Veterans reported being asked uncomfortable questions about their time in the military and feeling hesitant to talk to others about their feelings and experiences. When the gap between the military and the civilian worlds widens over misunderstandings like these, veterans can be less likely to seek help when they need it from people they perceive will not understand or who could be judgmental.
Calls to veteran crisis lines went up dramatically in August after U.S. troops were withdrawn from Afghanistan. Many felt despair watching the events unfold in real-time. One mental health helpline run by veteran group IAVA had a 70 percent increase in call volume after the withdrawal. 
Organizations that support veterans specifically offer many services to those in need. However, with increased understanding and fewer assumptions, veterans would feel more comfortable reaching out to loved ones and using resources available to the public.
If you or another veteran are experiencing a mental health crisis, call the VA veterans crisis line at 1-800-273-8255, then press one. This is a confidential and free service, and you do not need to qualify for VA benefits to use it.