Orthopedic Disabilities
Veterans Orthopedic Disability Lawyer
Veterans can sustain many injuries while on active duty — strained muscles, a lower back injury, or broken bones just to name a few. In many cases, veterans do not seek medical treatment while in-service. They prefer continuing with their duties rather than go to the sickbay for treatment.
Furthermore, jumping out of planes, loading trucks, and hauling ammunition can take a toll on someone's body and you won't feel the full effects until years after service. Once you finally file a claim for your orthopedic injury, VA could deny it when considering there were no problems over the years that had passed.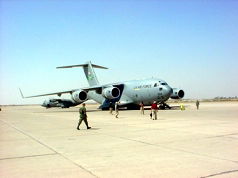 In many cases, a lower back injury or other orthopedic injuries pre-dispose a veteran to early degenerative problems. VA fails to understand this and as a result, repeatedly denies veterans their orthopedic disability claims.
Our office can assist you with receiving a grant of Secondary Service-Connection for your injuries that are being caused by your initial service-connected injury.
VA Orthopedic Injury Claims | Legal Help For Veterans, PLLC
Legal Help For Veterans, PLLC staff is experienced with orthopedic injuries, many working in the medical field before joining our team. We are an experienced law firm that understands the difficulty that veterans face when dealing with VA. Fill out our Online Contact Form here to receive a Free Claim Evaluation. Or call us at (800) 693-4800.