Sexual Assault
Veterans Sexual Assault Attorney
Military service may result in a variety of personal harms leading to disabilities. A sexual assault is a very private matter that many people feel uncomfortable in discussing with others. Feelings of shame, regret, embarrassment, and even anger occurs after such a traumatic and life-changing event. Those feelings are compounded when the sexual assault occurs while someone was in the service. Most of the time, these assaults go unreported due to either embarrassment or fear of retaliation.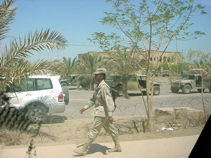 After someone suffers a sexual assault, many times they continue to relive the event and may even suffer from the residuals. The individual may suffer from post traumatic stress disorder (PTSD), an anxiety disorder, or one of many depressive disorders.
Gaining service connection from VA for the resulting problems that occur after a sexual assault can be a very intimidating and difficult task. Having an attorney on your side fighting for you is invaluable!
Our staff is experienced in handling these particular claims and has learned ways to work around a lack of documented evidence which VA requires to establish service connection. Our staff will proceed with the greatest of discretion and help you gather evidence for your claim, while trying to minimize any additional distress that you may undergo while discussing such a deeply personal matter. Contact us to see what we will be able to do to help further your claim.