Deanne L. Bonner Simpson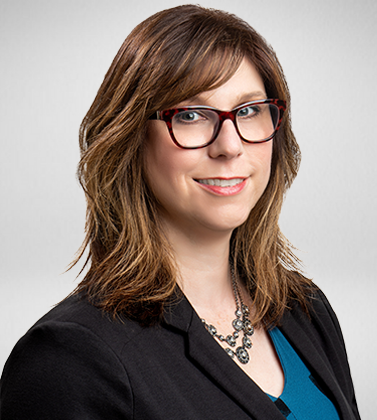 Deanne L. Bonner Simpson's practice focuses on the legal issues of United States Veterans and their families, most commonly: VA service-connected disability claims, surviving spouse benefits, and military records corrections/character of discharge upgrades.
Deanne represents her clients nationally at VA Regional Offices, the Board of Veterans' Appeals, the United States Court of Appeals for Veterans Claims, and the United States Court of Appeals for the Federal Circuit, in addition to the Board of Corrections for Military Records, and the Boards of Review for the respective branches of the military.
Deanne serves as Chair of the Michigan Military Appeals Tribunal, appointed by Governor Gretchen Whitmer, and is a member of the National Organization of Veterans' Advocates, Women Lawyers Association of Michigan (Wayne Region President 2015-2016), and the Incorporated Society of Irish American Lawyers. She volunteers as a Moot Court Judge/Coach for the University of Detroit Mercy Veterans' Law Clinic and serves as a Volunteer Attorney for The Veterans Consortium Pro Bono Program. Deanne participated as a panelist in an Institute of Continuing Legal Education On-Demand Webinar: Veterans' Treatment Courts.
Deanne received her Juris Doctor from the University of Detroit Mercy School of Law, and a Bachelor of Arts in English from California State University-San Marcos.
Deanne is a proud military spouse, her husband has served over 25 years of active-duty service in the U.S. Army and Michigan Army National Guard. Outside of work, she enjoys cheering on their three children at the hockey rink, ball field, soccer field, and basketball court!