James G. Fausone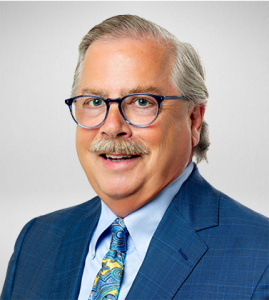 After Jim Fausone served his country for three years, he went to law school on the G.I. Bill. He married his college sweetheart, Carol Ann, who was a lieutenant in the USAF and stationed at Fairchild AFB, Spokane, Washington. She continued in the service for 30 years and rose to the rank of Brigadier General.
Mr. Fausone is admitted before the U.S Court of Appeals for Veterans Claims, United States Supreme Court, Michigan Supreme Court, as well as various Federal District Courts. He is a member of the National Organization for Veteran Advocates (NOVA). A former service member, he is a graduate of the University of Michigan College of Engineering and an honors graduate of the Gonzaga University School of Law.
He has attended continued legal education courses since being admitted to the practice of law in 1981 and has participated in programs sponsored by NOVA, the National Defense University, and the Department of the Air Force. He is an Accredited Attorney by the VA.

He has worked closely with PVA, Vets Haven, Veteran Radio and other veteran-centric organizations. Jim is a frequent writer, blogger, and lecturer on veteran topics. He organizes a Veterans Benefits Seminar for SE Michigan each fall with hundreds of veterans in attendance.