Jennifer L. Mariucci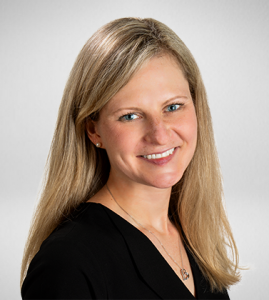 Jennifer L. Mariucci has almost 13 years of experience in Social Security Disability Law. She assisted claimants in filing and appealing claims for Social Security benefits and even worked for the Social Security Administration for more than 10 years. Helping disabled individuals was a rewarding practice, and she looks forward to assisting our clients in all Veteran matters.
Jennifer graduated from Michigan State University College of Law in 2008. She served as Editor-in-Chief of MSU's Animal Law Journal as a student. She attended The Ohio State University for her B.A. and is a proud Buckeye! She and her husband moved to Michigan in 2006 when he began work for Ford Motor Company. In her spare time, you can find Jennifer backpacking, cooking, hiking, running, and walking her Collie around downtown Plymouth.